Category management is the cornerstone of a successful natural foods brand, governing everything from product selection and placement to pricing and promotion. But it's not just a matter of putting products on shelves; it requires a keen understanding of consumer behavior, market trends, and retail dynamics.
In today's hyper-competitive market, an effective category management strategy can differentiate between a brand that thrives and one that merely survives. Leveraging our expertise as a leading CPG consulting agency,we're here to offer actionable insights that can propel your brand to the forefront of the natural foods industry.
So, if you're grappling with the complexities of category management and looking for data-driven solutions, you're in the right place. This blog aims to demystify the basics of category management, offering practical advice tailored to the unique challenges faced by natural foods brands.
What is Category Management?
Category management is a retailing strategy where products are grouped into distinct 'product categories' to enhance customer experience and drive sales. It involves a comprehensive analysis of market trends, customer behavior, and profitability to make informed decisions.
Why It Matters in Natural Foods
In the natural foods sector, category management takes on an added layer of complexity due to factors like ethical sourcing, sustainability practices, and nuanced customer demands. Here, it's not just about the numbers; it's also about aligning your brand's values with consumer expectations. This is where we, with our expertise in Natural CPG consulting, can guide you in making the most effective decisions.
Key Components of Category Management
Product Assortment:Knowing what to stock and how much to stock.
Price Management:Establishing a pricing strategy that aligns with the market and customer willingness to pay.
Promotion:Utilizing data to plan effective promotional activities.
Product Placement:Deciding where products will be displayed to capture customer attention.
Data-Driven Decisions
Making informed decisions requires accurate and actionable data. This could be point-of-sale data, customer feedback, or market trends. Data-driven approaches allow you to precisely measure ROI on various products, promotional tactics, and customer engagement strategies. At emerge Natural Sales Solutions, we offer cutting-edge sales management solutions for CPG brands to help you make informed category management decisions. By analyzing key metrics and customer behavior, we can empower you to effectively adapt your category management strategies, minimizing risks while maximizing returns.
Streamline Your Operations with Expert Guidance
Enhancing your category management practices is no small task, but it is vital for staying competitive, especially in the natural foods industry. Many companies recognize the value of outsourcing specific management functions to hone their competitive edge. The benefit of outsourcing extends beyond just saving time; it offers access to specialized expertise that can help you navigate complex variables like inventory levels, pricing dynamics, and customer behaviors. These insights equip brands to make decisions that are not just data-driven but also deeply aligned with market demand and customer expectations.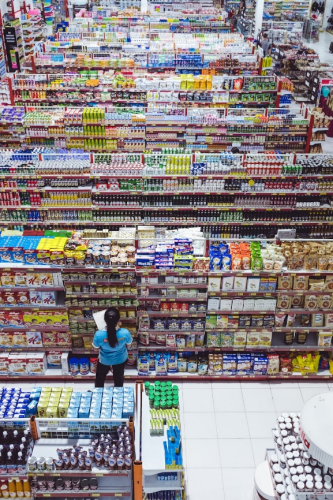 Elevate Your Category Management Strategy with Our Expertise
Ready to move beyond the basics of category management? emerge Natural Sales Solutions offers specialized natural CPG consulting and outsourcing natural CPG solutions that can transform your natural foods brand. As a leading CPG consulting agency, we understand the unique challenges you face and provide actionable insights to give you the competitive edge you've been missing.
Contact us today and experience firsthand how our Natural CPG brands management service can elevate your strategy to new heights.